Raise a toast to tea
Raise a toast to tea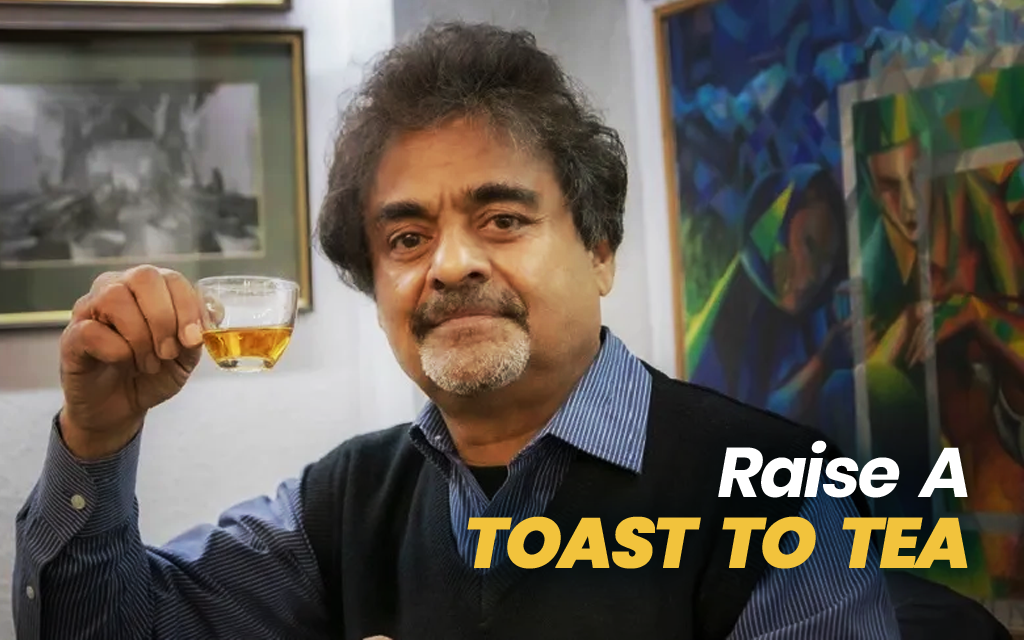 First published on Daily Pioneer; contributed by Madhav Sarda, Managing Director, Golden Tips Tea
Tea is one of the most loved beverages in India and across the world. People have enjoyed tea since time immemorial and consider it to be one of the most cherished parts of their native culture. Indians' love for this super beverage has given the tea industry a loyal customer base in the country, which has resulted in fast-paced growth.
According to expertmarketresearch.com, the Indian tea industry is expected to grow at a CAGR of about 4.2 percent in the 2021-26 period and reach an approximate valuation of 1.40 million tonnes by the end of this period.
Some of the trends that are dictating the landscape of the tea industry in India are as follows:
Tea as a wellness superfood
Due to the ongoing Covid pandemic situation, there is a huge resurgence of teas with proven health benefits. Immunity boosting teas and superfoods with Ayurvedic ingredients like turmeric, ashwagandha, moringa, tulsi, etc are in big demand.
As per a study by Numr Research, about 443 million Indian millennials spend more than `4,000 on their health and wellness every month. Both established companies and start-ups have caught on to this trend and have witnessed phenomenal growth.
Herbyoga - Immunity Booster Desi Kadha Tea
Herbyoga Immunity Booster Desi Kadha Tea is made with selected ingredients like Ashwagandha, Tulsi, Giloy, and many more Indian herbs which help in boosting immunity to the next level. Every way of natural care is a wonder Cure!
Earl Grey Tea - Tin Can
Earl Grey, the most popular tea blend in the world is named after the British Minister, the 2nd Earl Grey. Our Earl Grey Indian Tea is an interesting take on this classic combination of the finest black tea leaves scented with natural oil from the ripened peel of the bergamot fruit, a pear shaped sour orange originally found in southern Italy.
Increasing customer preference for premium teas
With the advent of globalisation and increased internet penetration, there has been a substantial surge in the complexities of consumer demand. As the variety of teas available increased due to the removal of global barriers and the advent of e-commerce, discerning customers started seeking innovation and diversity in products being offered by tea brands.
In this scenario, the demand for premium teas has increased. These premium teas include immunity-boosting, speciality and flavoured teas. The younger generation is lapping these up.
Eco-friendly and sustainable packaging
Tea packaging has come a long way over the years. Stand up pouches have become the preferred choice for many of today's top brands in the beverage market. Stand-up pouches for tea packaging keep the leaves fresh and protect against outside elements. Zipper pouch bags help maintain a longer shelf life of the natural leaves.
These tea pouches are recyclable, landfill friendly, and don't rip, tear, or break like traditional boxes or cartons. The wide face of stand-up pouches acts as the perfect surface for your company's branding and designs.
Growing brand consciousness
As gifting tea packages at corporate events and festivals has become a trend, brand consciousness comes into play. People are now progressively opting for branded labels instead of products from the unorganised sector. This has led to increased global investment in tea brands that have a compelling story to tell and with a scalable business model.
As per Nielsen's insights, Indian consumers these days look at food labels more than ever before and are willing to pay more for products that make the cut, especially those with added nutrients. They are also more loyal to trusted brands.
The surge in brand preference has also come because of the inclination towards health and hygiene factors. Since people generally expect a product to be premium and reliable if it is branded.
Tea stalls are a common sight across India, but they are typically fragmented and unorganised. Tea café chains emerging across India are giving consumers a midway option between at-home consumption and the humble roadside stall. A number of companies with tea outlets similar to modern coffee chains have mushroomed, and are slowly revolutionising the tea industry in India. These companies are looking to appeal to young Indians by offering them an upgraded version of the tea dhabas and their efforts are paying off. Some of these start-ups are now national chains.
These tea chains are a much better alternative to the open-air tea vendors, offering consumers a more relaxed environment, with seating and snacks.