All You Need to Know About Nilgiri Tea
All You Need to Know About Nilgiri Tea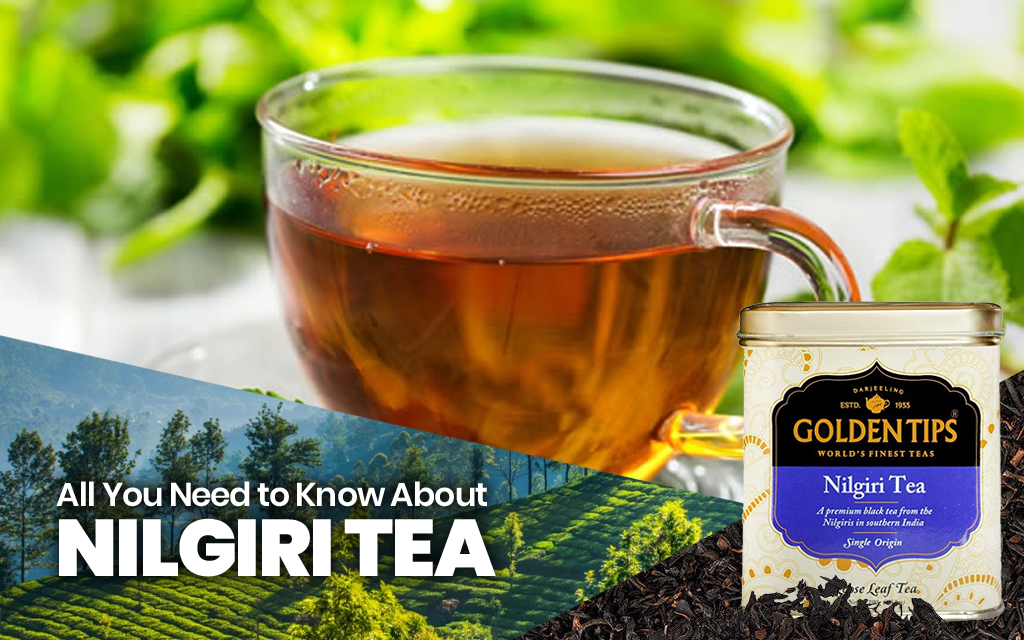 Have you heard about the blue mountain teas?
India has three primary tea growing regions: Darjeeling, Assam, and Nilgiri. While Darjeeling and Assam get their due share, Nilgiri blue mountain tea is quite underrated. In fact, did you know that this region produces one of the finest teas in the world?
What Is Nilgiri Tea?
Nilgiri teas are grown in the Blue Mountains, part of the South Indian Western Ghat mountain range. In this place, teas are grown at a high altitude of 8,000. Some of the teas grown in this region include black, oolong, white, and green.
What Makes Nilgiri Different?
Nilgiri tea is known for its briskness, referring to lively fragrant flavours, a quality attributed to its climatic growing conditions.
Nilgiri teas are used to make one of the best iced teas in the world. They are different because they never turn bitter, don't cloud, and produce unique, natural and sweet notes.
Tea was introduced in Nilgiri by 1835, while commercial production began in the 1850s. That's why you will find many tea estates to feature a British touch.
Nilgiri's growing season is different from other Indian regions. In fact, it is closer to Sri Lanka. Teas are grown throughout the year in Nilgiri and it also experiences two monsoons per year – another resemblance to Ceylon teas or Sri Lankan tea production. This affects the tea growth and production cycles, leading consumers to drink sweet and mellow cups of tea.
Taste
Without any astringency, Full Leaf Nilgiri teas contain fruity and floral flavors. The liquor is sweet and smooth, extremely gentle on the palate. These teas feature a golden yellow color and a well-balanced flavor. You might find them a tad bit spicy, with a nutty aftertaste. This makes them perfect for tea blends, which is also why they are taken with sugar and cream. Nilgiri also produces frost teas whose leaves are harvested during the winter season. This special tea has a rosy and sweet flavor and many liken it to an ice wine.
Health Benefits
Nilgiri tea brings a wide range of benefits to the table. If you are having trouble with digestion, drinking Nilgiri tea after meals will relieve your stomach. Nilgiri is rich in flavonoids, strengthening your circulatory and heart system and improving blood flow. Another advantage of Nilgiri tea is that it contains the amino acid L-theanine, which helps calm the mind. Therefore, whenever you are looking to get relaxed, a cup of Nilgiri Blue mountain tea will help you to feel better.
Nilgiri also contains anti-bacterial and anti-inflammatory properties, helping you heal faster. Black Nilgiri tea is rich in antioxidants, protecting your cells from daily strain and pollution. Lastly, drinking Nilgiri tea for a long period can help you to slow down aging
Southern Siesta Nilgiri Black Tea Second Flush 2022
View Price
Nilgiri Tea - Tin Can


View Price
Pure Nilgiri Tea - Royal Brocade Cloth Bag


View Price
Final Thoughts
Now that you know about the taste and benefits of Nilgiri tea, you will most likely want to try it. So, where to buy it? Visit this link and order it right now. Soon, you will have a new favorite variety of tea.