Assam Black Tea Procured by Golden Tips Tea in Record Deal
Assam Black Tea Procured by Golden Tips Tea in Record Deal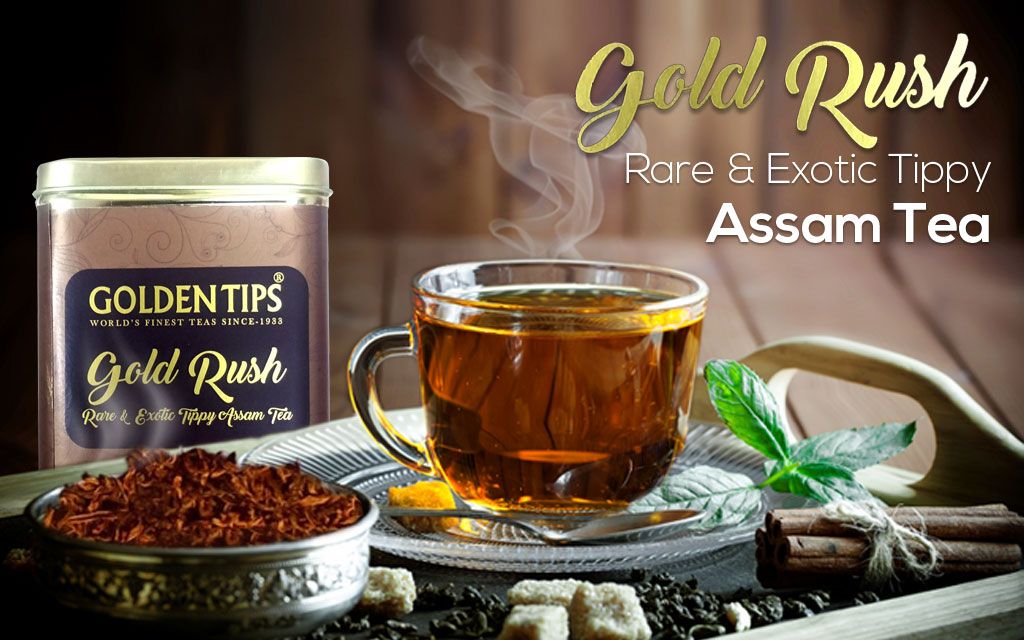 Assam black tea leaves are all the rage – and for good reason. Unlike conventional black tea with its overpowering flavour, Assam black tea has a flavour that is tastefully appetizing and visually appealing. It has tones of caramelized orange zest with bits of chocolate. Almost like eating a sponge cake coated with brown sugar. The taste evolves with the longer you brew it, going from roasted almonds to having an earthy aroma with a tinge.
Assam tea has a colour that varies from light to bright brownish orange that gives off hints of mandarin that may slightly tickle the eyes. The organic tea leaves are full-bodied, malty, and well-balanced.
One of the characteristic traits of Assam Black tea is being easily blendable because of a strong base and brisk finish. You can blend the tea with ease. Be careful not to over brew the tea because it could lose its taste and smell. These include English breakfast tea and Irish breakfast tea. Assam black tea contains a modest amount of caffeine content that helps one improve mental clarity and awaken their senses.
You can combine the tea with ingredients including mushroom risotto, crème Brulee, potato gratin, and even chocolate mousse. Upon the reaction of the released enzymes with the ambient oxygen, Assam black tea turns colour into black or brown leaves. A tea specialist closely monitors the oxidation process and decides when it is time to move to the next process.
Assam black tea plants share similar properties with the Camellia sinensis varieties that produce oolong, green, and white teas. These plants are grown near rivers and sea level since and grow best in tropical regions.
Once the Assam tea leaves reach the desired oxidation levels, they are then dried to prevent further oxidation of the leaves. Various methods of drying the leaves include using pan-firing, steaming, or using hot air.
During a recent auction, Golden Tips Tea has managed to secure a special high-end blend of Assam black tea called Gold Rush from the intensely competitive Mokalbari Estate.
The Mokalbari Estate is located on the outskirts of the Brahmaputra River in Assam. It's a special tea boutique known for its high altitude tea handpicked by experts. Over the years, the expert tea farmers at Mokalbari Estate have been refining and perfecting various varieties of Assam tea. Golden Tips Tea tea experts, after tasting dozens of teas from the estate settled on this rare selection to be part of our prestigious tea offering for the tea lovers around the world.
Golden Tips Tea is one of the oldest and most reputed retailers of some of the world's finest teas. We feature all the latest tea offerings from top tea plantations all around the world. The company connects tea connoisseurs with tea manufacturers located in far-flung areas of the world. It maintains affordable prices while providing connectivity.
Over the years, Golden Tips has become a trusted name when it comes to exotic teas. Golden Tips Tea has a vast collection of exotic teas that include all the seasonal flushes of the Darjeeling teas and Oolong teas, and Earl Grey Tea.
Gold Rush is the definitive way to enjoy Assam tea and can be consumed cold or hot. Golden Tips Tea has limited stock that you can order here.