Matcha Ice Tea Recipe with health benefits
Matcha Ice Tea Recipe with health benefits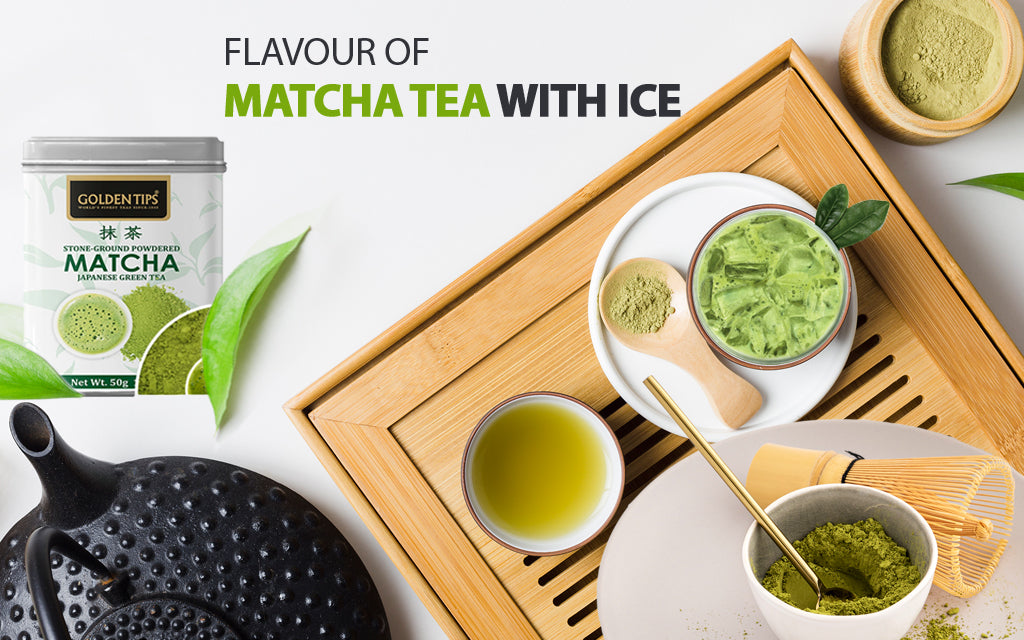 Super easy to make and refreshing, this iced version of traditional Matcha green tea is made using the cold brew technique, and it's perfect for Matcha purists.
Matcha comes from the same plant as green tea, but since it's made from the entire leaf, it packs in a more concentrated amount of antioxidants and beneficial plant compounds which are believed to be several more times than that of normal green tea.
Studies have revealed a variety of health benefits associated with Matcha and its components, ranging from enhancing weight loss to decreasing the risk of heart disease. Best of all, the tea is simple to prepare, so you can incorporate it effortlessly into your diet and give your day a burst of extra flavour.
Here are 6 health benefits of Matcha tea
High in antioxidants
May help protect the liver
Boosts brain function
May help prevent cancer
May promote heart health
Helps lose weight
Additional Reading: Top 10 Amazing Health Benefits of Matcha Green Tea
Matcha tea is easy to prepare
Ready to go in 60 seconds flat
Ingredients:-
1 teaspoon of Golden Tips Matcha powder
3 teaspoons honey (or sugar to taste)
6 ice cubes
350 ml of milk
1 tablespoon soaked chia seeds (optional)
Method:-
Using a shaker to blend the Matcha powder with honey or sugar and ice cubes. A thick dark green liquid is prepared. Add milk to this and shake for three minutes to blend the Matcha and milk.
Serve over ice cubes and add soaked chia seeds.
Try something new this summer instead of sugar-loaded, artificially flavored drinks. Opt for iced Matcha. It is rich in antioxidants and packed with goodness. Matcha is a Japanese green tea, grown with great care under shade for a few weeks to produce more caffeine and theanine. It is then finely powdered and consumed with milk or water. Matcha is said to be several times more beneficial than regular green tea.
Optional
Try adding ginger or lime for a tart finish
Add brewed stevia, agave nectar or honey for sweetness
Scoop two almond-shaped tea scoops into a martini shaker
Fill with ice and fresh filtered water
Pour over ice into a chilled glass and enjoy immediately
Recipe by Meghna Bhatia @tea_talker
SUMMARY
There are many ways to prepare Matcha, so you can choose the one you like best. Matcha tea powder is also used in a range of different recipes & salads and in cakes. See our exciting range of Matcha tea options.
Golden Tips Matcha is pure and imported from Japan.