Pomegranate Tea Martini Recipe
Pomegranate Tea Martini Recipe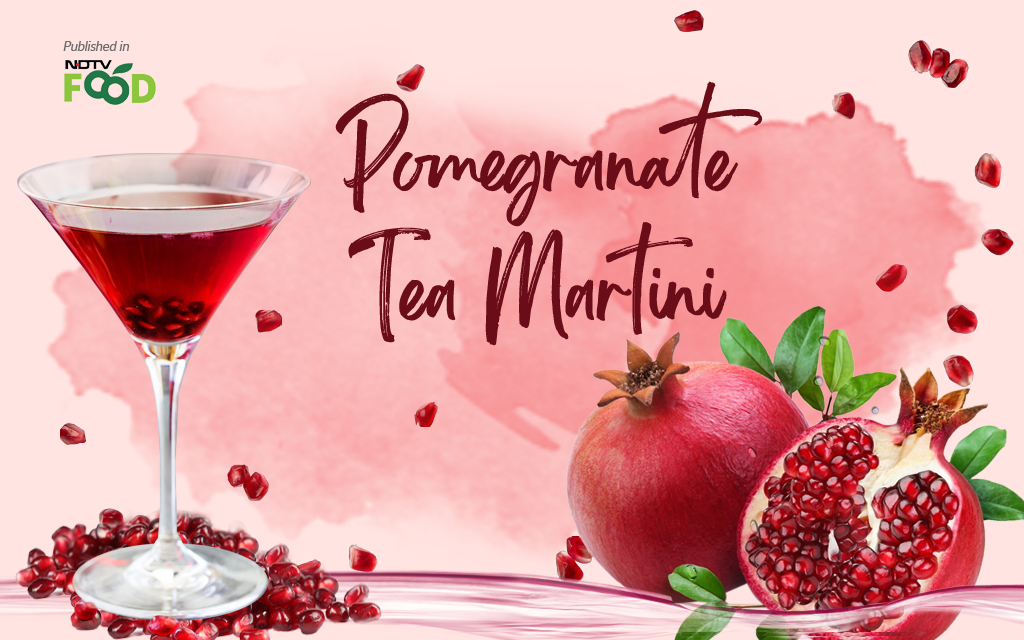 A refreshing concoction made of fresh pomegranate juice, ginger juliennes and green tea. It is a perfect beverage to sip on during evenings.
Ingredients of Pomegranate Tea Martini
2 tbsp Fresh pomegranate seeds
3-4 Ginger juliennes
120-130 ml Green Tea
60 ml Pomegranate juice
Crushed ice cubes
10-15 ml Lemon juice
1 twig Tulsi (for garnishing)
How to Make Pomegranate Tea Martini
As a result, Indian planters rarely have control over the end product. If that is sorted out, Indian tea can create the perfect storm in the world market.
1.
Brew the
green tea
and let it cool down for 30 mins.
2.
In a cocktail shaker, mix the lemon juice, ginger and pomegranate seeds.
3.
Add crushed ice cubes, green tea and pomegranate juice.
4.
Shake rigorously and strain the concoction into a Martini glass.
5.
Tip: Garnish the mocktail with tulsi leaves for that extra punch of flavour.
Key Ingredients: Ginger juliennes, Green Tea, Pomegranate juice, Crushed ice cubes, Lemon juice, Tulsi (for garnishing)