What Is the Best Time to Drink Masala Tea?
What Is the Best Time to Drink Masala Tea?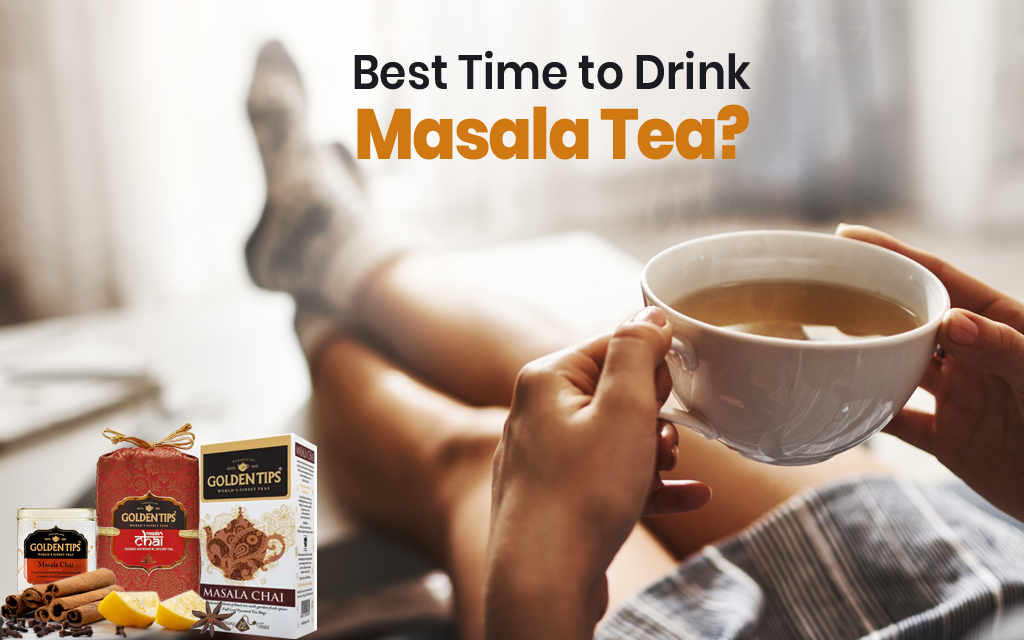 Masala tea or masala chai is a popular blend from India that combines the benefits of tea with the benefits and kick off various regional spices. It is truly a unique combination and has had such a deep impact on tea drinkers that its popularity has transcended borders and continents alike.
However, the secret to enjoying a perfect cup is knowing the best time to drink masala tea. This beverage has an aesthetic of its own and demands the drinker to give it due thought to get maximum enjoyment.
The Best Times to Have Masala Tea
Although this is commonly known, you can make masala tea by adding hot water and using milk as a base. When mentioning the best time to have masala tea, we have mentioned which form is most suitable for different times.
1. The Morning
Mornings are when you need some caffeine to help you become awake and alert. Therefore, it is a great time to have a good cup of clear masala tea with or without sugar. The combined forces of caffeine and spices will give you the kick you need to start your day.
2. At Lunch Time with Colleagues or Loved Ones
Whether it's a weekday with colleagues or a weekend with friends, lunchtime calls for a nice cuppa to wake you up and improve the joy of having great company. Share your milk-based masala tea with colleagues or loved ones at lunch and get some energy to kill drowsiness.
3. When it's Raining
Tea and rain go hand in hand, especially when it is something as delicious and warming as a cup of masala chai. Prepare a nice milky cup of tea for yourself, fry some fritters, and enjoy the tea and snack as the pitter-patter of rain relaxes your mind.
4. Social Gatherings
Social gatherings, like weddings, get together, and dinners, are great opportunities to enjoy a hot cup of masala tea. We would recommend keeping both options to cater to people who enjoy the taste without the milk.
5. While Working on a Project
Complex projects can be mentally draining, and you need to remain alert to ensure you put in your best efforts and deliver amazing results. It is the best time to have masala tea because the blend will give you the energy you need to power through your work.
We recommend ditching the milk on this one to avoid getting sleepy.
6. Before an Energy Intensive Activity
You need to be fully energized for any energy-intensive activity like hiking or workouts. Having a cuppa half an hour before you start will help you get in power mode for it and keep you going. Since both activities are fitness-oriented, you can choose to leave the milk and sugar to consume caffeine and spices.
Choice of Masala Teas
Masala Chai India's Authentic Spiced Tea
An age-old classic, Masala Chai, literally meaning 'Spiced Tea....
View Price
Assam Kadak Chai, Spicy Masala Blend
A spicy blend of strong CTC tea with handpicked spices to...
View Price
Saffron Cardamom Exotic Chai
A perfect blend of robust CTC Tea with freshly-crushed Cardamom...
View Price
Conclusion
To sum up, masala tea is an incredible blend that deserves to be a part of all your little moments. The best time to have masala tea might depend on your personal preferences, but anything requiring energy boosts or social gatherings qualifies.
If you are looking for some authentic masala tea blends, check out our masala tea variants. We ensure we create authentic blends so you can enjoy the real deal every time you brew some tea for yourself.