10 Best Herbal Teas for Anxiety and Stress Relief
10 Best Herbal Teas for Anxiety and Stress Relief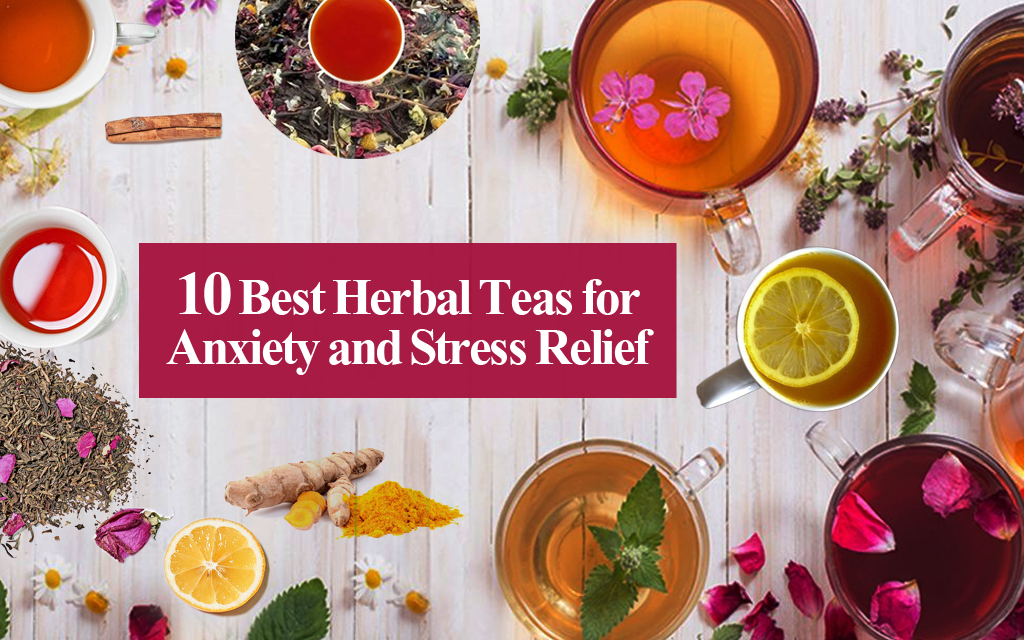 Since its discovery, tea has played an important role in helping us regulate our emotions. It became an important addition to social settings, one that helps us heal physically and emotionally.
Herbal teas are concoctions made from a combination of tea leaves and natural herbal ingredients to amplify specific sets of effects. These combinations serve many functions, the most popular one being providing relief from anxiety and stress.
10 Best Herbal Teas for Anxiety and Stress Relief
Below is a list of the 10 best herbal teas for anxiety and stress relief that you can use to improve your health.
Final Thoughts
We hope you enjoyed going through our list of the best herbal teas for anxiety and stress relief. The right one for you depends largely on your preferences, although chamomile tea is generally known for its incredible relaxing properties.
If you want to check out more unique variants, visit our online store.