Best Herbal Teas You Need to Try This Summer
Best Herbal Teas You Need to Try This Summer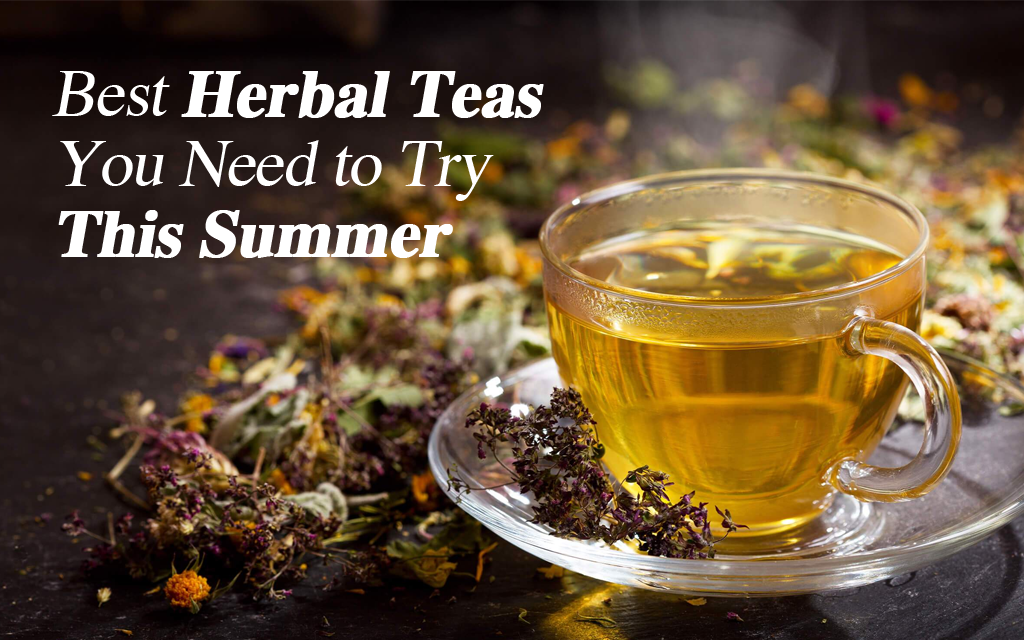 Summer is right around the corner. Staying cool and hydrated is often a challenge in summer due to the intense heat. However, you can get an instant cooling effect by sipping a cup of refreshing and calming herbal tea. 
Herbal teas are popular worldwide for their health benefits and energy-boosting properties. People have been using them for centuries as a natural remedy for various diseases. They come in a wide range of flavors and tastes, meaning you will find something you love. 
This blog covers some of the best herbal teas you need to try this summer, so read on to find out! 
Best Herbal Teas You Need to Try This Summer
Chamomile Green Tea 
Chamomile tea is calming and rich in antioxidants, flavonoids, vitamin A, and other essential calcium and minerals. Moreover, it also has anti-inflammatory and anti-aging properties. Drinking chamomile tea would be best if your skin is prone to breakouts during summer. Additionally, it is known to reduce stress and keep your blood sugar at a manageable level. 
Rose Herbal Tea 
Another refreshing tea to try this summer is rose tea. The best thing about it is that it is caffeine free. Additionally, it is rich in antioxidants, reduces fatigue, and increases focus and energy levels. The summer heat can dehydrate your body, making you feel dizzy. Drinking this tea can give you an instant hydration boost, which helps you stay active throughout the day. 
Turmeric and Ginger Tea 
Turmeric and Ginger Tea is a delightful and refreshing beverage that improves health. The advantages of ginger turmeric tea include improved circulation, reduced inflammation, and a boost of antioxidants. This tea also has anti-inflammatory properties and prevents high cholesterol. 
In addition to being a natural remedy for high cholesterol, turmeric ginger tea aids in preventing cancer and treating diabetes. 
Hibiscus Tea 
Hibiscus is rich in antioxidants and is great for your health. In particular, it promotes weight reduction, reduces the spread of germs and cancerous cells, and supports liver and heart health. Moreover, it also makes you feel calm and relaxed. 
Ice Herbal Summer Teas Recipes 
Hibiscus Tea Recipe
Add four cups of boiling water and 1/4th cup of dried hibiscus flowers. 
Cover with a lid and let it sit for five to ten minutes. 
Use honey as a natural sweetener. 
Once it has completely cooled down, add ice cubes to chill, and enjoy. 
Rose Tea Recipe
Add 1/4th cup of dried roses to four cups of boiling water. 
Cover with a lid and let it sit for five to ten minutes. 
Use honey as a natural sweetener. 
Chill the tea and enjoy! 
Final Word 
If you are looking for fine-quality herbal teas, visit Golden Tips today. We offer a range of herbal teas, including Roseherb Green Tea, Chamomile Green Tea, Herbyoga - Tulsi, Turmeric & Lavender Herbal Tea, and more. You can browse our collection of herbal teas by clicking here.