🎉GOLDEN TIPS INTERNATIONAL WOMEN'S DAY GIVEAWAY🎉
🎉GOLDEN TIPS INTERNATIONAL WOMEN'S DAY GIVEAWAY🎉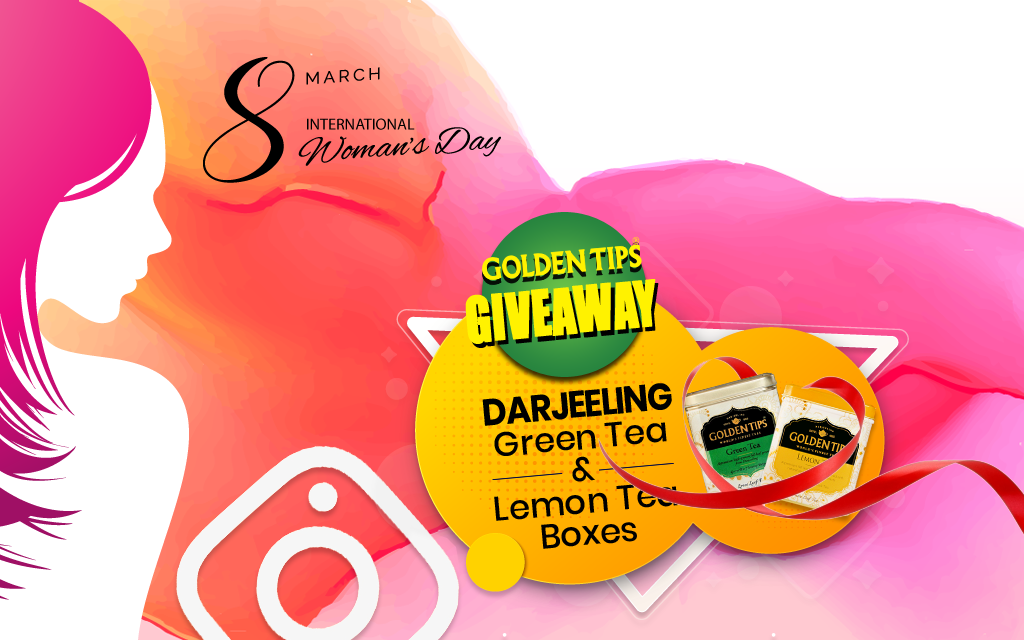 Stand a chance to win our excellent Darjeeling Green Tea & Lemon Tea boxes worth 22USD
Details of the Tea
Rose Herb Green Tea - Tin Can
A soothing blend of pure green tea and a variety of exotic medicinal herbs from the Himalayas in India. This light and mellow herbal green tea is characteristic of a rich grassy aroma with sweetish and rosy undertones, a smooth flavour with fairly bright liquor in the cup.
Green Tea - Tin Can
A delicate and smooth whole leaf green tea from the pristine hills of Darjeeling. This non-fermented tea, rich in natural anti-oxidants with several health benefits, is characteristic of a smooth light taste, a gentle & floral aroma with pale green liquor in the cup.
RULES TO ENTER
1. Follow us on Instagram

  @goldentipsindia
3. Tag a Women Who Inspires you in the comments.
4. Get extra entries by sharing this post.
That's it. Three winners will be chosen at random on March 8th, on International Women Day 2021 GOOD LUCK!
#ChooseToChallenge #IWD2021 #GoldenTips #WorldFinestTeas