How to Make Iced Masala Chai: A Refreshing Twist on a Classic Beverage
How to Make Iced Masala Chai: A Refreshing Twist on a Classic Beverage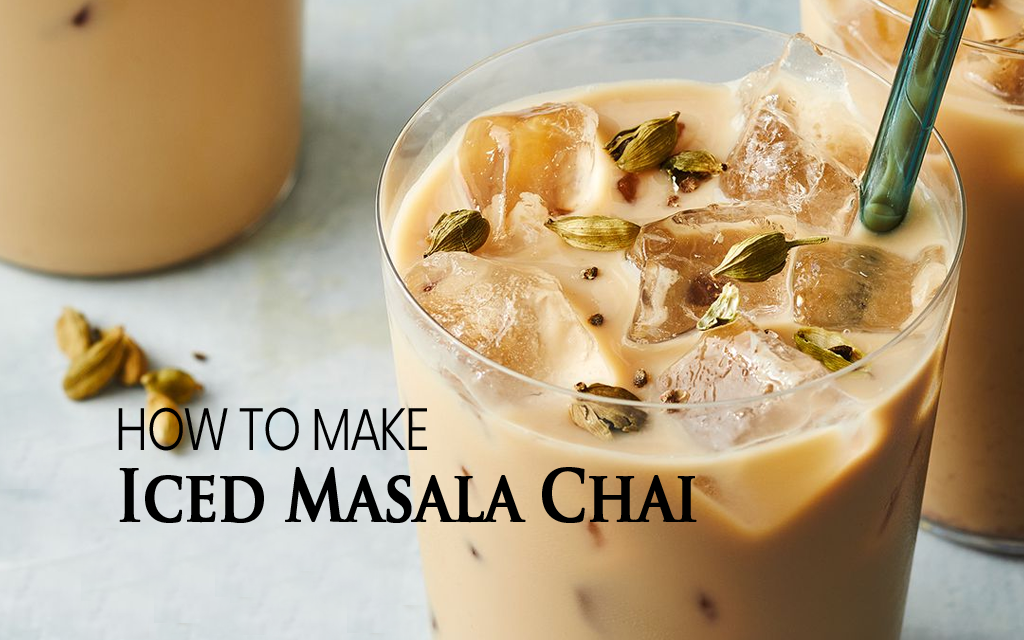 Who doesn't enjoy a freshly made cup of masala tea?
Relaxing after a long tiring day, catching up with friends, or having a bonding time with the family, masala tea provides the ultimate comfort. However, with summer just around the corner, it might be time to make a change to this beverage and make it more refreshing!
Iced tea is already quite popular among the masses; why not turn your favorite traditional spiced tea into an iced masala chai to enjoy during the scorching heat?
Choices of Masala Chai
Masala Chai India's Authentic Spiced Tea
An age-old classic, Masala Chai, literally meaning 'Spiced Tea....
View Price
Ginger Mastea - Indian Masala Chai
A classic blend of strong CTC tea with a host of....
View Price
Ginger CTC Black Tea
A perfect blend of robust CTC Tea blended expertly with crushed....
View Price
Best of all, it is easy and quick to make.
Iced Masala Tea Recipe
This is certainly going to be your new addiction!
Ingredients
Loose-leaf Black tea – 3 tbsp. (Darjeeling or Assam recommended)

Allspice berries – 4
Star anise – 4
Peppercorns – 8
Cloves – 8
Cinnamon sticks – 2
Ginger – ¼ cup (sliced)
Cardamom pods – 8 (crushed)
Vanilla extract – 1 tsp
Water – 2 cups
Honey or maple syrup – 2 ½ tbsp. or to taste
Ice and Milk – to taste
Instructions
In a pot, combine the tea, ginger, water, and spices.
Let the mixture boil and lower the heat to simmer for 10 minutes.
Remove from heat and strain the tea.
Add in maple syrup/honey and vanilla to the tea.
Mix equal parts of tea and milk in a cup.
Add the ice and top it with mint leaves and/or star anise.
Tip for best taste: Store the tea concentrate in the refrigerator for a day or two. This concentrate can be stored for up to a week.
Tips to Make the Best Iced Masala Tea
Many prefer to use a masala tea powder or blend to quickly whip up a fresh pot of tea to enjoy with family and friends. If you don't want to go through the process of mixing the spices, Golden Tips have a great variety of masala chai to make it easy for you.
Here's how to make delicious iced masala chai with our special blends:
Start by adding a teaspoon of Masala Chai, India's Authentic Spiced Tea, or Assam Kadak Chai, a Spicy Masala Tea Blend in a mug
Boil water and pour it over the tea leaves
Let the tea steep for up to five minutes
Strain the tea and add honey or maple syrup
Top the tea with ice cubes
Enjoy!
Iced masala tea is great for those who enjoy masala tea but prefer lighter spice. However, if you love the spice, you can double the amount of masala chai blend. If you want to have variety in your masala tea and want to experiment with iced masala chai, then the combo tea set would be perfect for you.