Tea Travel in the Most Beautiful Tea Estates of Darjeeling
Tea Travel in the Most Beautiful Tea Estates of Darjeeling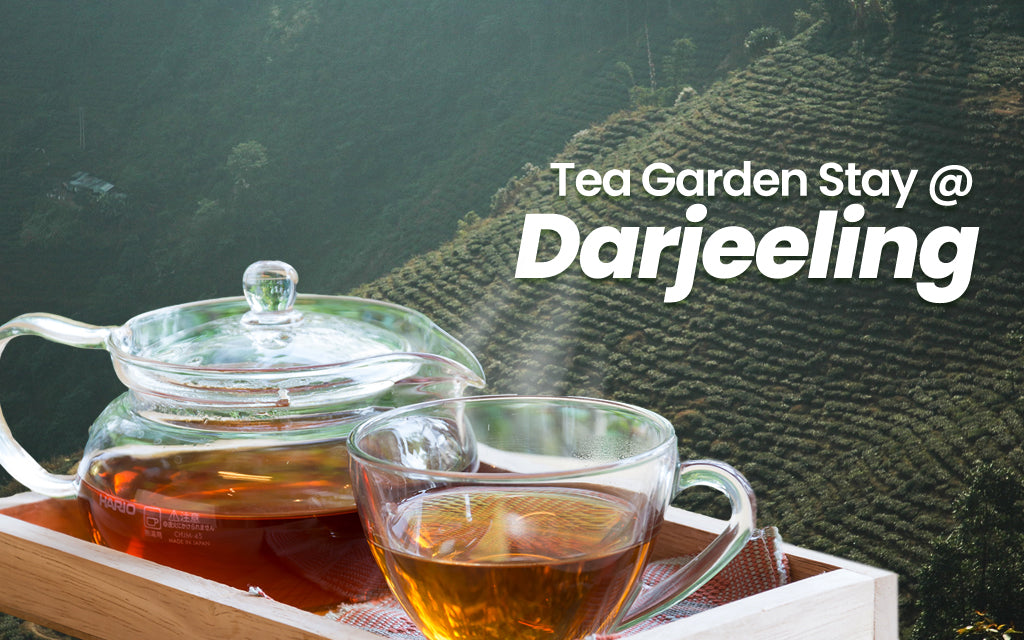 Glenburn Tea Estate
Two rivers and a valley, two leaves and a bud. Acre upon acre of rolling tea bush and forest. A house on a hill, a Himalayan sunrise and a tea garden that marches to a century-old beat a world of fine traditions in the hills of Darjeeling, overlooked by the Kanchenjunga mountain range, lies a unique holiday experience that offers you an opportunity to live the grand life of a tea planter. Established in 1860, Glenburn remains a working tea estate, owned and run by the Prakash family – a dynasty with a 100-year tradition in tea.
Glenburn stretches from a height of 3,700 feet all the Way down to the banks of the two Himalayan rivers, the Rungeet and the Rung Dung, that meander through it. Within its 1,600 acres Glenburn has forests that are a bird watcher's paradise. Across the river lie the forests and villages of the old royal kingdom of Sikkim, which you can access via a hanging bridge.
Selim Hill Tea Estate
Selim Hill is a sprawling organic tea estate located in Kurseong area and in Darjeeling district. It's perched on a hill slope with varying elevations that rises up to some 3,500ft and facing the mountain on its north. The estate is spread over a gross area of 370 hectares out of which tea plantation is done in 170 hectares. It is spilt into upper and lowers segments and includes four villages. There are over 200 workers employed in the garden. Selim Hill was established in 1870 by a British planter known as Henry. Nobody seems to know why the estate is known as Selim Hill.
Goomtee Tea Estate
Goomtee Tea Garden is located near Kurseong in Darjeeling district and next to the National Highway (Hill Cart Road) that leads all the way to Darjeeling hill town. Out of about 225 hectares of gross estate area, about 50% is used for tea plantation. This is an organic tea garden which means that no chemicals or pesticides are used in growing the tea bushes. The estate produces one of the finest quality of orthodox Darjeeling tea and employs over 300 garden workers. The estate was set up by a British planter Henry Montgomery Lennox.
Makaibari Tea Estate
Located in the hill-station of Kurseong in the Darjeeling district of West Bengal, Makaibari was traditionally a family-owned and operated estate. Kurseong means "Land of white orchids" and the beauty of the place lives up to the name. Makaibari also holds the honor of establishing the world's first tea factory, in the year 1859. The tea estate is a part of multi-tier system of trees and plants, akin to a sub-tropical rainforest. It is rooted in rich history, beauty and produces some of the finest teas in India.
Soureni Tea Estate
Sourenee like most other Darjeeling gardens has an interesting story behind its name. Bjoujit Rai, son of the erstwhile Dakman Rai who was as responsible for the establishment of Darjeeling as Llyod, established Sourenitea garden by planting "Saur"– a kind of medicinal tree which grows in this region, and "Rani" which means 'the queen of the valley'. A combination of those two words formed the name of the garden. It is a tea garden with a unique scenic beauty.
Singtom Tea Estate
Built in 1862, Singtom Resort is part of Singtom Tea Estate, Darjeeling's oldest tea estate. Located only 20 minutes away from Darjeeling, Singtom welcomes guests from all over the world to enjoy its hospitality, heritage and Darjeeling tea. Come and experience tea tourism and eco-tourism in their purest forms.