Why Golden Tips Masala Tea Is the Best Masala Tea in India
Why Golden Tips Masala Tea Is the Best Masala Tea in India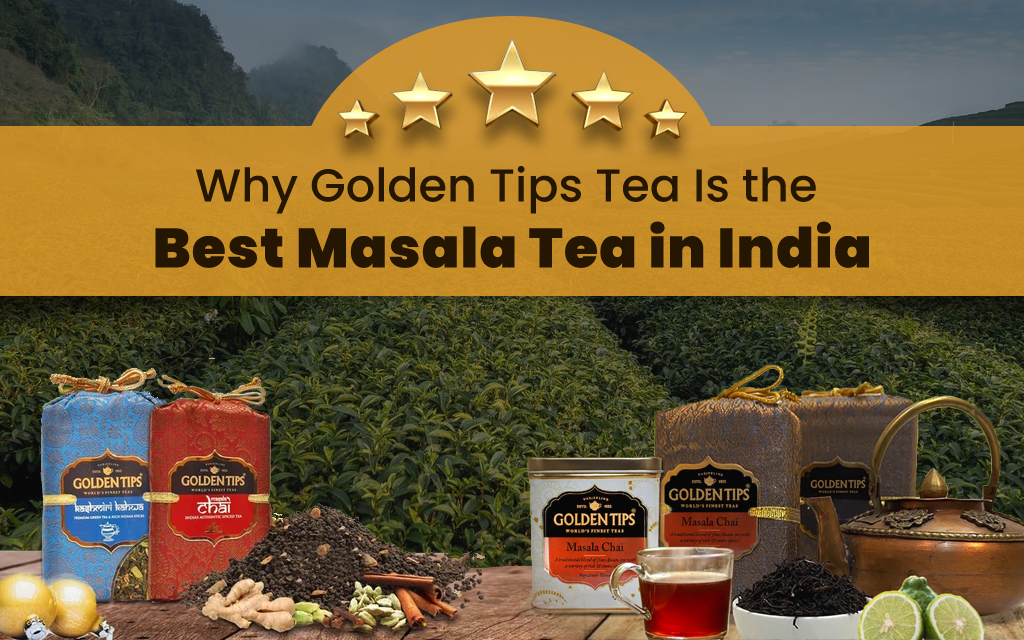 There are few things as comforting as a warm cup of Indian masala chai on a cool afternoon as you huddle in your chair to cherish the warmth. Masala tea is, without a doubt, one of the tastiest varieties of teas, whether you have it with water as the base or milk.
However, out of all the tea brands available, Golden Tips Masala Tea is one of the best in the market, and there are several reasons for it. Let's explore what makes our tea exceptional and why you should give it a try the next time you're in the mood for good tea.
Cultural Connection
Masala chai has a strong Indian heritage and, hence, it tastes best when it is made in its home country. Although Golden Tips Tea ships its teas worldwide, they are made in India with authentic Assam Tea leaves, preserving the freshness and aroma of the teas.
Aside from getting access to authentic ingredients, keeping production in India also gives our tea a profound cultural advantage. Our cultural connection to this variety runs deep, and our variety of masala tea reflects this reality.
Golden Tips Tea Variety of Masala Tea
In addition to our strong cultural heritage, we also offer a diverse range of masala tea blends based on the versions that exist across the country. Following are the most popular from our collection, and you should give each a try to discover which you like best:
Benefits of Indian Masala Chai
All our teas are fresh and carry the natural benefits of the spices commonly present in most varieties of Indian masala chai.
Prevent Cold and Nasal Congestion
The combination of spices used in most of our blends is incredibly beneficial for preventing cold and nasal congestion, a common problem during seasonal changes and winters. Its warmth keeps the body temperature stable, and immunity-boosting properties keep you healthy.
Energy Boosting
One of the best parts about our masala chai is that it helps boost your energy levels and is the perfect addition to your mornings and workout preparation. It revitalizes your senses and gives you the push you need to get things done.
Lowers Risk of Heart Disease
Several ingredients in our masala chai blend are known for reducing blood pressure and cholesterol, lowering the risk of cardiovascular diseases. Hence, drinking it regularly will help you improve your heart health.
Final Thoughts
To conclude, our strong cultural heritage, authentic ingredients, and flavors, and diverse blends make the Golden Tips Masala Tea the best masala tea from India.
We recommend that you try a few blends from our collection to find the flavor you like best. If you have any questions, don't hesitate to contact us. We will be happy to answer your questions.