Expensive Teas Now In Affordable Tea Sampler Packs
Expensive Teas Now In Affordable Tea Sampler Packs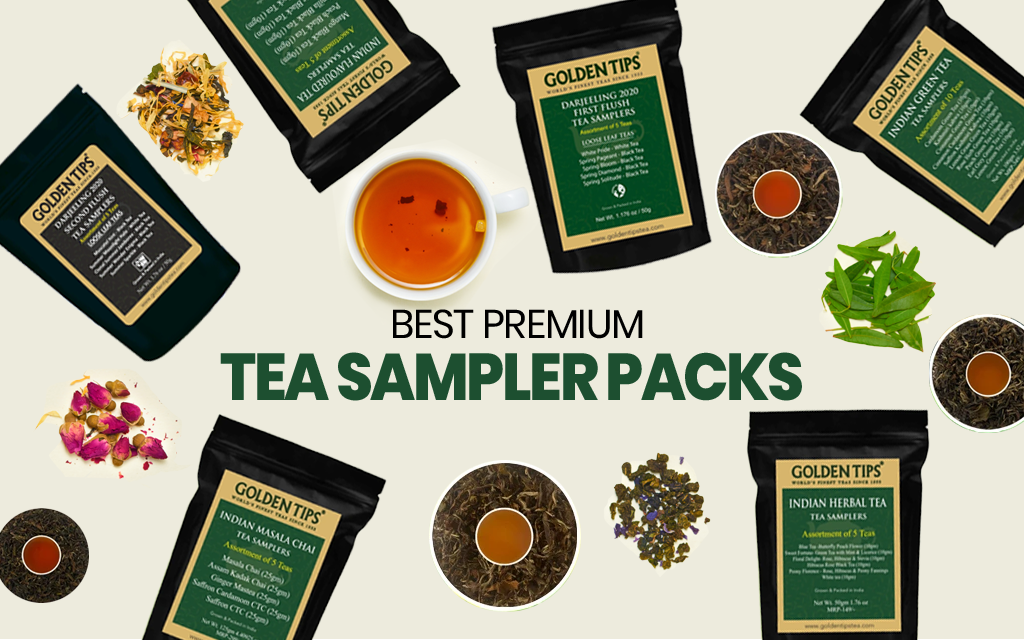 Herbal tea, black tea, green tea, masala chai, and the list goes on. There are endless tea varieties across the globe – experts estimate the number to be in the thousands. As a tea connoisseur, you must be wondering how you can get a taste of all heavenly tea flavours in a single lifetime? For tea lovers like you, tea sampler packs would be an ideal purchase.
Tea samplers are small packages that contain sampling size full-leaf teas of various tea varieties. Samplers are the best way to expand your palette, experiment with multiple flavours, and learn your preferences. You never know; you may get yourself a new favourite. Besides, they make an excellent gift for both new and seasoned tea drinkers. If you know any tea lover in your social circle, this might just be the perfect thing to get them.
Can't decide which tea flavour to taste? You don't have to spend any time on choosing a flavour because Golden Tea Tips has got you covered. Our experts have made several tea sampler packs with care and dedication to suit customer preferences. Since these samplers contain small tea packets, it is convenient for you to taste different types of tea by paying less. Thus, we have made all those expensive teas available in affordable tea sampler packs. From the delicately flavoured teas to the robust, strong, and spiced ones, find the taste that matches your preferences.
Tea Samplers
Green Tea Sampler Pack
Herbal Tea Sampler Pack
Chai Sampler Pack
Flavoured Tea Sampler Pack
First Flush 2022 Tea Samplers
Immunity Booster Sampler Pack
Final Thoughts
Experience the delicious taste of these unique teas from our tea sampler packs. It is fascinating to realize how delicious and versatile a tea leaf could turn out to be, and these five varieties barely scratch the surface. The tea landscape is a lot more diverse. To get a glimpse of the full range, take a look at
our collection.