Reasons Why Indians Love Masala Chai
Reasons Why Indians Love Masala Chai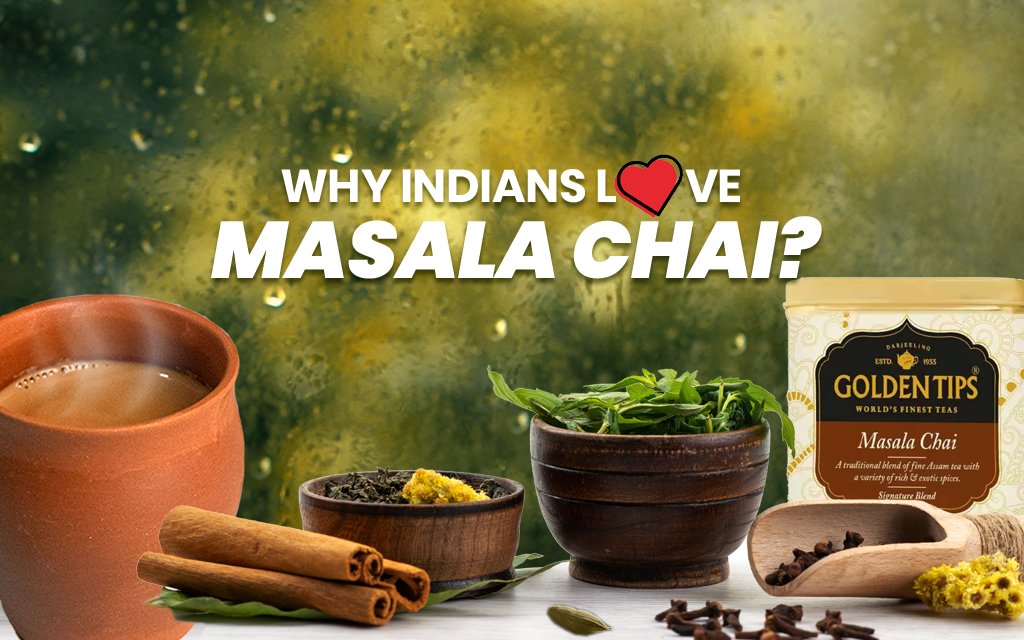 Indians love masala chai, which is an understatement! It is one of the most popular of all the Indian teas and is widely consumed in India and several countries around the world. The popularity is well deserved because masala chai is delicious, but its significance in India is altogether different.
Unlike its popularity in other countries, masala chai is the go-to in most Indian households, and there is a good reason for it. Let's explore the reasons for this adoration.
Reasons Why Indians Love Masala Chai
There are several reasons why Indians love masala chai, and all of them are valid.
Masala chai combines black tea with various spices like ginger, cardamom, cinnamon, etc., all of which have their respective health benefits. When combined and consumed as a tea, they help boost the immune system and help strengthen the body against common infections.
Masala chai is especially known for its immunity-boosting properties during monsoon & winters because the combination of spices protects people from catching a cold or getting seasonal diseases.
2. The Variety of Blends and Forms
The best part about masala chai is that it comes in unique blends and forms. Indians tend to add their preferred combination of spices while brewing it, which means masala chai will taste different in different households.
There are also several ways of making it. Some people prefer to have this hot beverage without milk, while others make it in milk, adding only minimal water if needed. The milky blend is especially popular during winters as it adds extra warmth and coziness to the experience.
Choice of Masala Teas
Masala Chai India's Authentic Spiced Tea
An age-old classic, Masala Chai, literally meaning 'Spiced Tea....
View Price
Ginger Mastea - Indian Masala Chai
A classic blend of strong CTC tea with a host of....
View Price
Ginger CTC Black Tea
A perfect blend of robust CTC Tea blended expertly with crushed....
View Price
3. Connection to Culture
Another key reason why Indians love masala chai is its association with the Indian culture. Masala chai originated in India and, out of all the teas around the world, is the most strongly associated with the culture.
Therefore, its various blends and forms are all deeply representative of various parts of India, making it a cultural heritage. Golden Tips Tea also has Indian origins and stays true to them by offering several masala chai blends for everyone who likes it or wants to try it.
4. Combination of Two Key Features – Spices and Tea
Finally, Indians love this blend because it features the two things that all Indians love – spices and tea. Whether or not you've gone to India, you have probably heard about their love for tea. Most Indians are tea drinkers and cannot go a day without having the beverage.
India is also popular for being the hub of spices, the traditional recipes all featuring intricate combinations of several of them. Therefore, it comes as no surprise that Indians love masala chai.
In a Nutshell
We hope you now have a more in-depth understanding of the love for masala chai in India and found the blog informative. If you want to order some blends as well, you can visit the Golden Tips Tea website.
You can also contact us if you have any queries. real deal every time you brew some tea for yourself.