Exploring the Best Darjeeling Tea Brands: Golden Tips Tea vs. The Rest
Exploring the Best Darjeeling Tea Brands: Golden Tips Tea vs. The Rest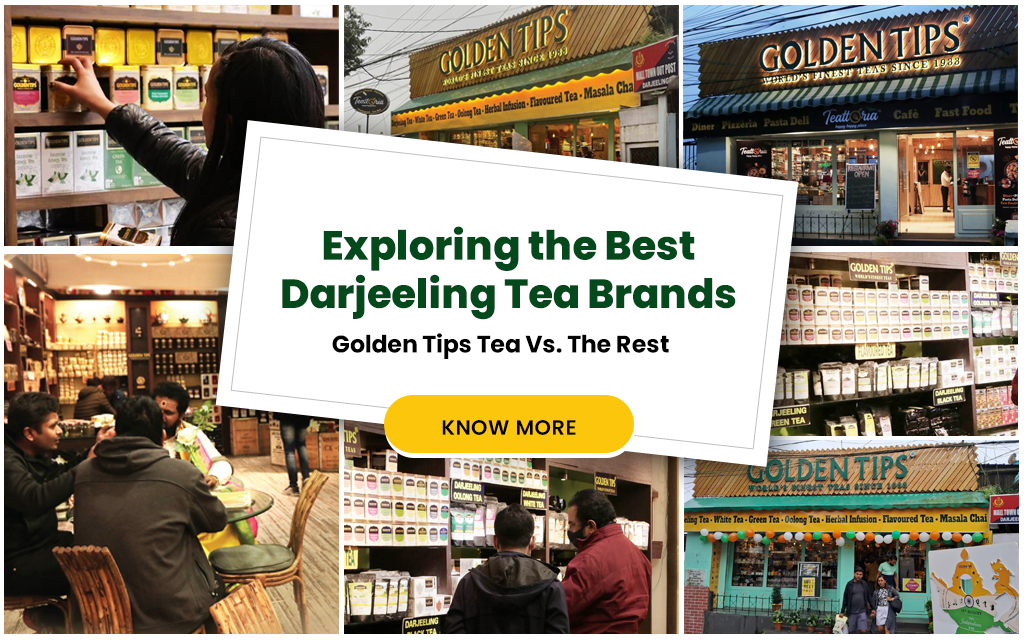 If you love tea, you must try Darjeeling tea. Its amber hue color, muscatel flavor, and a delightful balance of fruity and floral notes enrich the unique and exquisite tea-drinking experience. However, not all Darjeeling tea brands offer the same quality and great taste. So, if you want to enjoy and indulge in the authentic taste, you need to know the best Darjeeling tea brand.
Amid the fierce competition among tea brands, Golden Tips Tea shines through by setting its league ahead of the rest. Golden Tips Tea has strengthened its market foothold as a pioneer and leader. This Darjeeling tea brand is celebrated for its unwavering dedication to crafting the best Darjeeling teas. Here's a quick overview of Golden Tips Tea vs. the rest.
Massive Range of Flavors- Exotic Taste Profiles
Golden Tips Tea has excelled in infusing tea leaves with a harmonious array of flavors. This brand has intricate yet subtle Darjeeling tea profiles, providing a sensory adventure in every sip. Whether it is their First Flush or Second Flush varieties , each cup encapsulates Darjeeling tea's unique flavor and taste, featuring refined blends of floral, fruity, and muscatel notes.
Choices of Darjeeling Tea:
Darjeeling Tea - Tin Can...
View Price
High Mountain Fine Darjeeling Loose Leaf Tea...
View Price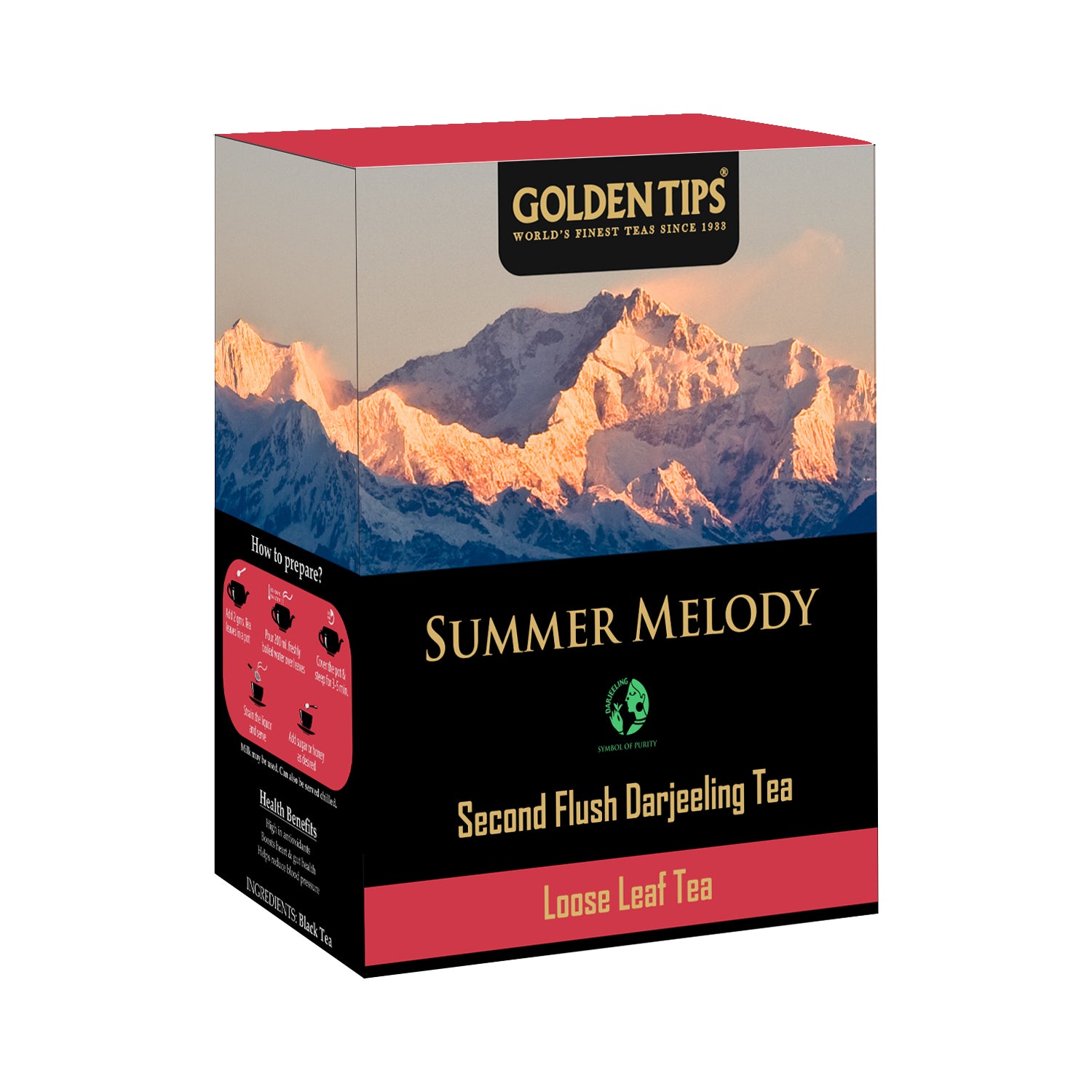 Summer Melody Second Flush Darjeeling Black Tea...
View Price
Sources From the Best Gardens
The heart of Darjeeling tea is where it comes from, and Golden Tips Tea is dedicated to this. Darjeeling is a region reputed for its unique terroir, where the altitude, climate, and soil combine to create unparalleled teas in aroma and taste.
Golden Tips Tea works relentlessly to get you the best cup of tea every time. They carefully choose tea leaves from the best gardens in Darjeeling. With many years of experience and knowledge passed through generations, Golden Tips Tea profoundly understands how to pick, and process tea. This commitment to sourcing keeps Golden Tips Tea consistently excellent and unique.
Rich History- A Darjeeling Brand You Can Trust
Another factor that makes Golden Tips Tea stand out from the rest of the tea brands is its legacy of excellence. The brand has been providing the highest quality of Darjeeling tea since 1933. With over 90 years of winning the hearts of tea lovers globally, Golden Tips Tea is a trusted tea brand.
The success of Golden Tips Tea can be gauged by their dedication to authenticity, which has earned Golden Tips Tea the trust and loyalty of patrons who seek a truly authentic Darjeeling tea experience. Golden Tips Tea has opened four Darjeeling showrooms at top locations, including Chowrasta, The Ring Mall, Nehru Road, and Chowrasta (The Mall). Customers grace these showrooms throughout the year.
People come for a memorable tea-drinking experience and indulge in Darjeeling tea's great flavors and aroma.
So, what are you waiting for? Click to explore the fantastic and widest range of great-tasting teas by the best Darjeeling tea brand.