The Best Morning Teas for Breakfast
The Best Morning Teas for Breakfast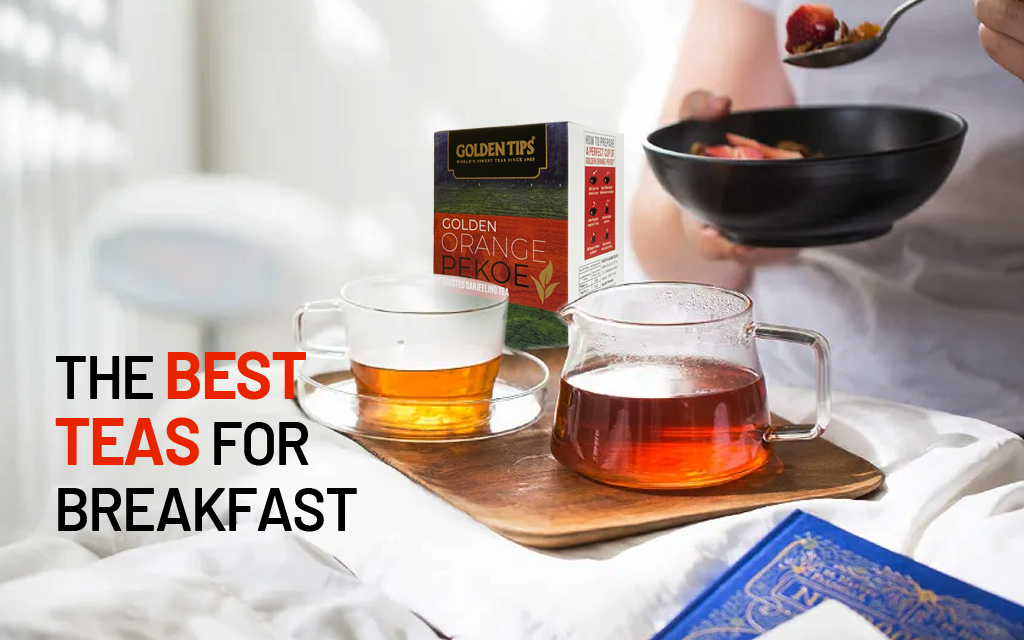 You'll love morning teas if you are an avid tea drinker or like teas in general. They are a great option for anyone and offer different benefits depending on the tea. They can give you a boost of energy and even substitute your morning coffee.
Depending on the type of morning tea or breakfast tea you choose, it can also be relaxing or healthy due to its lower caffeine content. This doesn't necessarily mean teas are less of an energy boost than a cup of coffee; it just means they are a healthier option.
The Best Morning Teas for Breakfast
Here are some of the best morning teas for breakfast.
English Breakfast Tea
This is one of the most popular breakfast teas in the world. It offers a robust and full flavor palate without coming off too strong. It pairs best with a hearty English breakfast, a quality hinted at in its name. If you like to start your day with a full stomach, this English Breakfast Tea is the perfect breakfast tea to help you better digest your hearty breakfast.
It helps detoxify the body, eliminates stress, promotes weight loss, reduces cholesterol, hydrates you, and improves heart and overall health.
Talk about the types of Teas with their benefits best for Morning or breakfast, explaining how the tea can help you in daily tasks.
Golden Orange Pekoe
The Golden Orange Pekoe is one of the finest black morning teas that packs plenty of flavors. Whether you have it with breakfast or on its own, this is a healthy option for your oral health. It has antimicrobial properties that can help prevent the growth of harmful bacteria in the mouth.
It slows down oral bacteria and helps you avoid mouth infections like cavities and strep throat. It also has plenty of antioxidants and offers cardiovascular benefits.
Earl Grey Green Tea
Earl Grey Green Teas are another excellent option for your daily breakfast or even as standalone morning teas. This particular Earl Grey Green Tea is an unfermented, orthodox green tea scented with the natural oil of bergamot fruit from south Italy.
It is refreshing and fruity, offering an excellent energy boost and promoting healthy brain and heart function. It is also good for weight loss, anxiety, and oral health, making it one of the best morning teas on this list.
Unitea
Unitea is a unique blend that combines the world's best-known tea-growing regions of Darjeeling and Assam, hence its name as a play on "unity." It balances the ratio of flavor and strength perfectly, making it one of the best breakfast teas you can have.
It also has anti-inflammatory and anti-aging properties. It boosts metabolism and the immune system and gives the skin a healthy glow. If you are mindful of your health and beauty, this is the morning tea for you.
Masala Chai
We kept the age-old classic for last. Masala Chai directly translates to "Spiced Tea" and is one of the most popular morning teas in the world. It is an Indian original black tea with various aromatic spices like cardamom, ginger, black pepper, long pepper, cloves, cinnamon, and more.
These spices offer incredible health benefits like antioxidants, boosted immunity, healthy digestion, cancer prevention, reduced inflammations, and a good energy boost.
Conclusion
This was our selection of the best morning teas for breakfast, and there are plenty of other morning teas and breakfast teas, which we can discuss another time. For now, if you want to learn more about the best morning teas for breakfast or other fine teas, please visit our website today.