The Best Teas for Digestion
The Best Teas for Digestion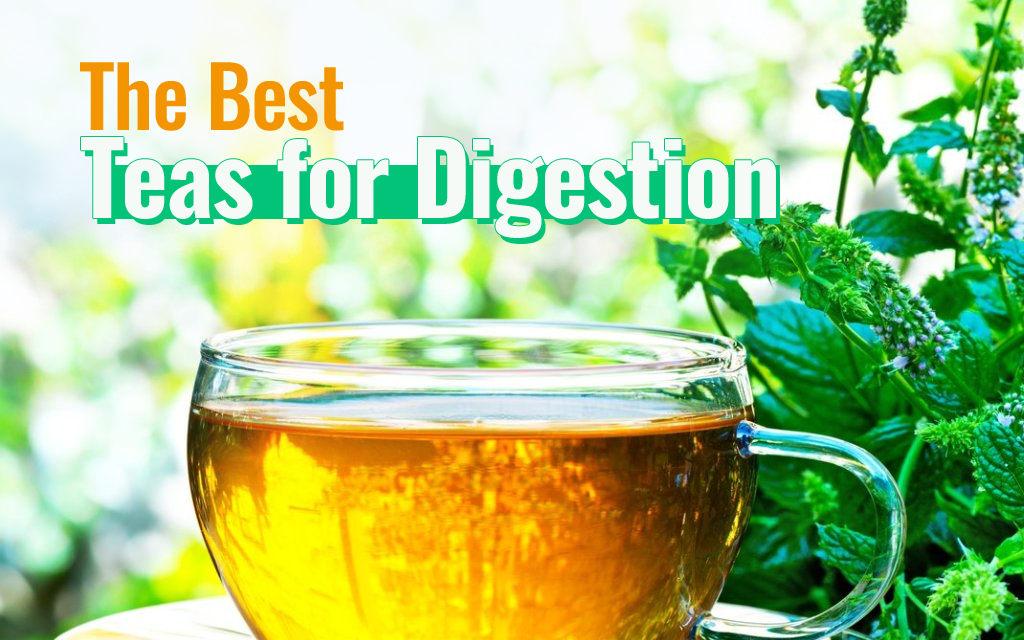 Tea has traditionally been a medicinal drink for thousands of years, treating digestive problems, illnesses, and ailments for generations. Modern science has also proved and linked the health benefits of various teas with digestive problems and other issues.
The best part is that most of these digestive teas are widely accessible and very easy to make, making them the perfect beverage when you have stomach issues.
The Best Teas for Digestion
Here are some of the best teas for digestion that can help you improve digestion and treat symptoms of digestive problems.
Black Tea
Black tea is perhaps the most common tea globally, black tea is a great digestive tea with many health benefits. It is packed with healthy compounds and antioxidants that suppress inflammations to protect from stomach ulcers and relieve indigestion. It may also help with other digestive issues like constipation.
Peppermint Tea
Peppermint oil is known and often used to reduce symptoms of irritable bowel syndrome (IBS), such as gas, bloating stomach aches, and intestinal inflammations. Peppermint tea may have the same effect, mostly due to the menthol in the peppermint leaves, which helps improve such digestive problems.
However, further studies on peppermint tea are needed to prove these benefits conclusively. Still, anecdotal evidence has repeatedly shown that the effects of peppermint tea are consistent with those of peppermint oil.
Oolong Tea
Oolong tea is a great digestive tea if you are not sensitive to caffeine. It helps your digestive system by alkalizing the tract, and it can also help people with stomach ulcers and acid reflux by reducing inflammation.
Moreover, oolong tea can help clear up the bad bacteria in your stomach because of its slightly antiseptic nature.
Masala Chai Tea
Masala chai has plenty of anti-inflammatory properties, and ingredients like clove, cardamom, and tulsi are incredible digestive aids. In specific, masala chai tea with cardamom can help increase saliva production, which is great for oral and digestive health. If you add ginger to your masala chai tea, the benefits for digestion increase exponentially. (more on ginger ahead)
Green Tea
There are countless known and proven benefits of green tea, and some of them are great for digestion. The polyphenols and catechins found in green tea are highly effective for digestive issues. They can reduce inflammation in the digestive tract, and ulcers in the stomach, and soothe the system for an overall healthy digestive system.
It also helps that green tea is one of the least processed loose leaf teas you can find, making it a highly organic, natural, and healthy option for digestive aid.
Ginger Tea
Ginger is a spice packed with shogaol and gingerol compounds. This spice is great for promoting stomach contractions, soothing the stomach, and helping you empty your stomach. Hence, ginger tea is ideal for indigestion, gas, bloating, and stomach cramps.
It is also incredible at reducing nausea from motion sickness, pregnancy, or chemotherapy. While sliced fresh ginger roots are your best option for making ginger teas, ginger tea bags are also highly effective and soothing.
Conclusion
The digestive teas we have included in this post are great for digestion and preventing stomach issues. Regular drinking may also help protect your stomach from health issues like stomach ulcers, inflammations, and cramps.
Of course, all loose leaf teas are extremely healthy and great for many other things apart from improving digestive issues and symptoms.
To learn more about the best teas for digestion or the best loose leaf teas for other health benefits, visit our website.