Easy to Brew Tea Bag Range of Premium Golden Tips Teas
Easy to Brew Tea Bag Range of Premium Golden Tips Teas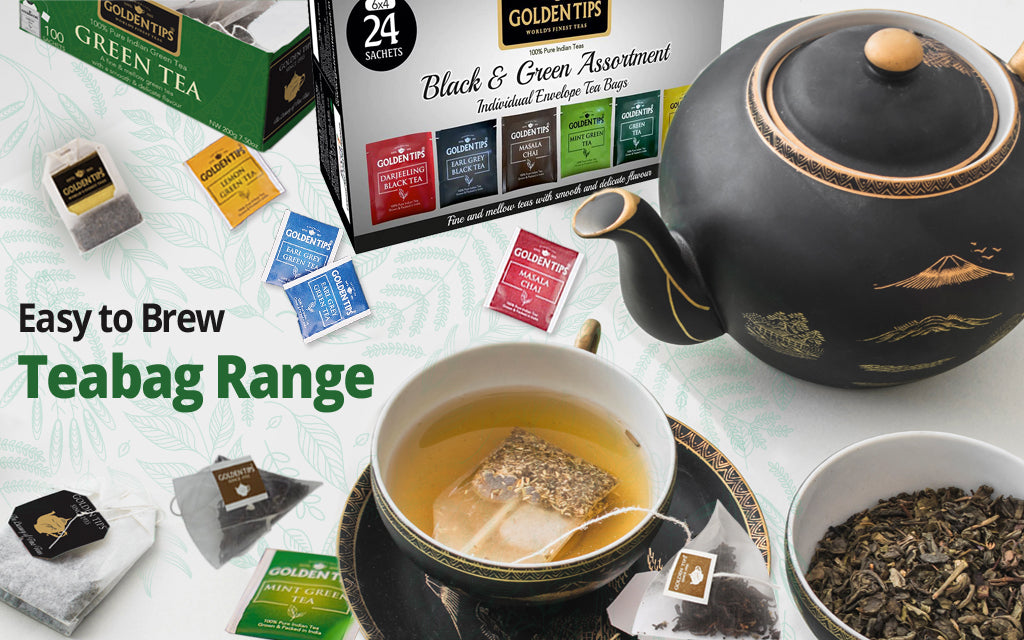 Everyone is talking about work from home and building immunity; completely forgetting how busy our routines have become. There is no clear division of time between work and home. In such a scenario it makes sense to shop the right kind of products that keep our weights in check and at the same time does not add to the boredom we all are going through, as stepping out for recreation is now limited.
We thought to introduce you to our teabag range with the world of flavours to keep you company while on a zoom call or having some precious time with the family. All teas are ZERO calories and help you boost immunity with regular drinking.
Go ahead check out our entire quick to make tea bag range of premium Golden Tips Teas.