Introducing Golden Tips High Immunity Teas
Introducing Golden Tips High Immunity Teas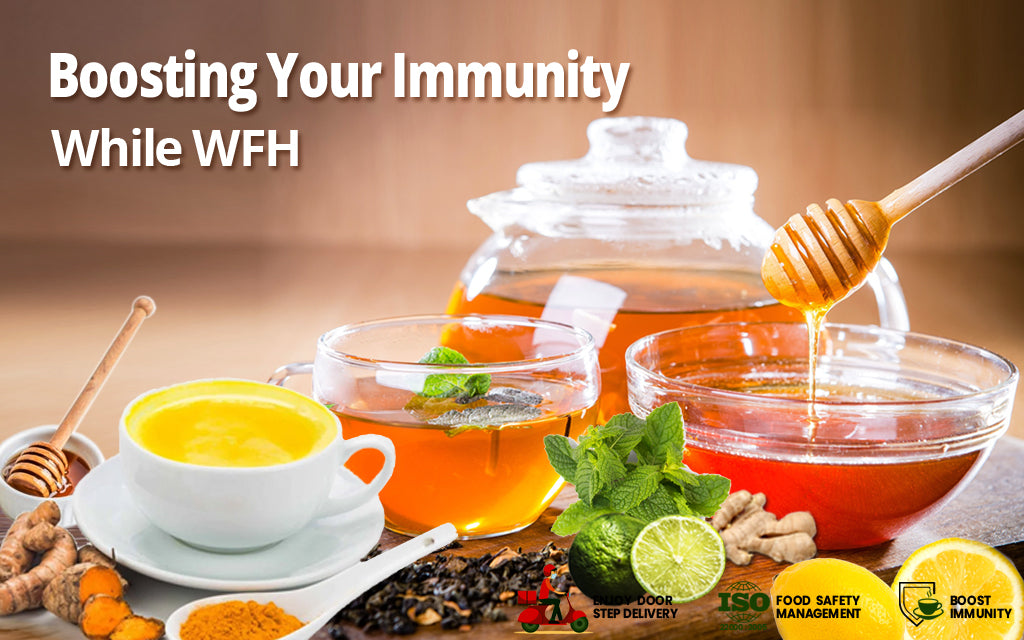 Golden Tips have introduced a hand-picked collection of high immunity teas. These teas were carefully chosen and assembled to provide drinkers with both exceptional flavour and a range of health benefits to help protect them from viruses.
Requests from tea-lovers across the globe
We at Golden Tips were moved by the large number of requests we received from tea-lovers across the globe asking for immunity boosting teas. Health-conscious tea-drinkers from various countries, including the United States, Australia, Europe, India, and the UAE reached out to us looking for teas that could protect the human body in its fight against dangerous viruses.
Golden Tips immunity-boosting teas
The high number of requests Golden Tips received over the past two months inspired us to create a line of high immunity teas that would provide drinkers with a variety of health benefits and would also help keep their immune systems and organs healthy during these troubling times. Golden Tips have heard your requests, and we are here to help tea-lovers get the most health benefits by providing them with our specially selected teas.
One tea-aficionado from Michigan was interested in finding natural green tea blends that could boost her immunity and improve organ health. She had been taking steps to protect herself from the Coronavirus, and wanted to know if we offered any green tea blends that would keep her body in tip-top shape during the quarantine.
All her worries were replaced with hope when we showed her our Saffron Kashmiri Kahwa Loose Leaf Green Tea. This special green tea blend is packed with vitamins and compounds that can help treat colds and aid with digestion.
Another avid tea-drinker from Delhi was looking for bold flavoured teas that were packed with antioxidants to protect them from viruses and slow down the effects of ageing. He was delighted when we showed him Golden Tips' Hibiscus Rose Black Tea. This tea has a unique lemony-tart flavour and is packed with antioxidants from the inclusion of hibiscus.
These tea-drinkers knew how passionate Golden Tips are when it comes to supplying quality teas that are both flavourful and healthy, so we have chosen to introduce a whole line of 24 immunity boosting teas to provide all tea-lovers from across the globe with the means to battle viruses.
Golden Tips commitment to tea-drinkers
The Coronavirus has disrupted supply chains all over the world, and has made it difficult for people to find the products they need to get through the quarantine comfortably. Golden Tips have committed to supplying tea-lovers with all the wonderful teas they desire during this pandemic.
Our tea growing and harvesting activities are still flourishing at this time, and we are taking many precautions to ensure that our workers and products remain safe during the pandemic. Our customers trust us to provide them with quality products throughout the year, and we will continue to work to ensure that our tea supply remains reliable and consistent.
So keep drinking Golden Tips immunity boosting teas and remember to wash your hands!